Description
Fine Porcelain Bowl
"Delivering Excellence in Fine and Original Tableware ™"
Enhance the beauty of your dining table with this 6.5" Fine Porcelain Bowl. This elegant white bowl goes well with both vibrant and neutral decor, and its intricate detailing lends naturalistic flair to your tablespace. Rely on the porcelain material to retain strength and beauty for years to come.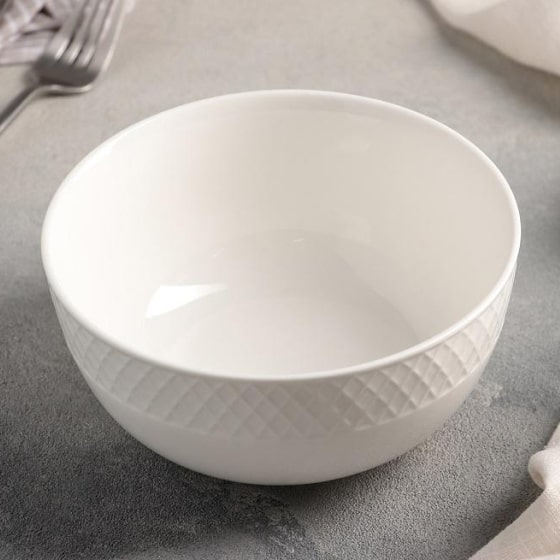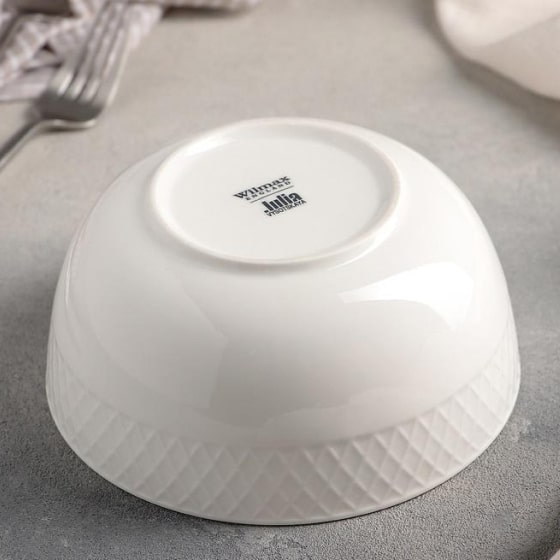 Details, features, and care
Show off your culinary skills with this elegant porcelain ware!
Suitable for any home or restaurant serving
With 31 oz. capacity, the Fine Porcelain Bowl is perfect for soup, cereal, salad and pasta. Featuring a classic round design, it is highly stackable to save cupboard space and will easily fit in with your other dinnerware.
Absolutely 100% dishwasher safe
Resilient to hot water and detergent action, this Porcelain Bowl is designed and tested to withstand normal dishwasher use for your ultimate convenience. It is sure to stay looking fantastic for much longer than you may expect.
Quick and safe microwaving
The porcelain bowls are fully microwave safe, which means when you are heating/reheating food, they stay cool to the touch, won't become damaged or dangerous, and protect your hands against burns.
Details & care
Made of fine porcelain, this bowl has 31 oz. (930 ml) capacity and 6-1/2"(16 cm) diameter. It's round, embossed, with a rolled rim, microwave/dishwasher safe, ovenproof (up to 572°F/300°C), and fully vitrified.
Serve dishes in style
Exquisite shape and white colour of this Fine Porcelain Bowl will show any meal or appetizer in the most favourable light and undoubtedly make your table look its best!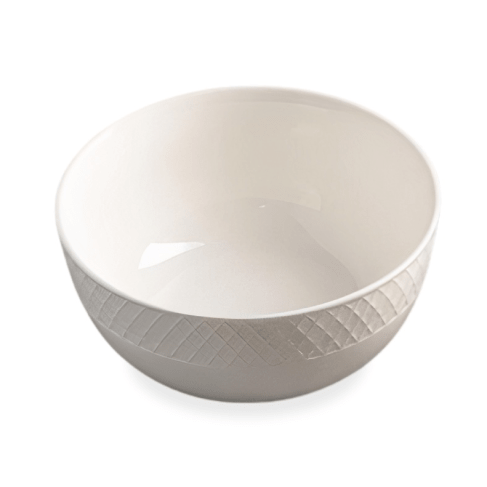 About WILMAX USA
Wilmax is an established manufacturer of tabletop small wares including Fine and durable Porcelain, Glassware, Thermo, Bamboo serve ware and High Polish Stainless Steel Flatware. With over 12 years of experience in Europe, we have finally made the move into North America. With Headquarters and a warehouse conveniently located outside of Philadelphia. Wilmax Manufactures 100% of its product using our own or shared facilities in Asia in order to control quality and design 12 years producing and distributing tabletop goods in Europe, Asia, and Latin America 1,800 + Active and unique SKUs (growing by over 300 per quarter) Currently, producing all products in Asia under our total control (we do not outsource) Multi-Million US warehouse located outside of Philadelphia We are very familiar with the hospitality market and our international clients have nothing but great things to say about our product.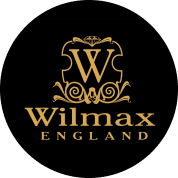 Designed In
Bensalem, Pennsylvania
Perfect bowl for a big bowl of cereal or a nice size salad that's what I wanted.

They are great but I wish they were a bit larger. Anyhow they are good, I like them and I will be buying another of a bigger size.

Adorable white bowls! The size is perfect for a nice bowl with the broth, noodles and all the other add-ins. Mice high sides so when your moving stuff around nothing is sloshing out. Have found the bowls to be versatile for other uses as well. Good find!

Use these all the time. Love that they are deeper. They definitely get hot quickly when food is in them so they aren't quite like some other bowls that keep the heat from impacting you. But I really appreciate these bowls.

These are lovely porcelain bowls. Just perfect for cereal, but I bought them for soups, stews and pasta. They're also nice and deep for popcorn or ice cream and other desserts. I use them literally Every. Single. Day.

I love these bowls. My dishes are white, I like this color. I wanted these deeper bowls for easier soup service and better for salad. These bowls are beautifully simple and feel smooth like a quality piece of porcelain. I love them!

I'm using the bowls primarily for breakfasts ~ cereal, yogurt. I can see using them for salads & pasta dishes as well. They are lovely ~ beautiful shape and material. They're sturdy ~ I can mix berries & nuts into the yogurt without leaving a mark on the porcelain. Exactly what I was looking for ~ use them every day.

I love these Bowles. Perfect size, great for portion control. I use them for breakfast lunch and dinner. Super efficient for storage as well. Love the sleek, simple, sophisticated design. Substantial but not heavy or clunky. Had a friend visit. She loved them so much she ordered a set for herself before she left. No kidding! Don't know how I managed without them. Perfect!