Description
8" Fine Porcelain Bowl
Your new casual dining favorite
You'll reach for our 54 oz porcelain bowl at breakfast, lunch, and dinner. It's perfectly contoured for everything from cereal to soups. And ice cream, of course. This elegant bowl offers exceptional durability and resists scratches, chipping, and center-plate impact. Its superior heat retention ensures that food will stay warm from the kitchen throughout the meal.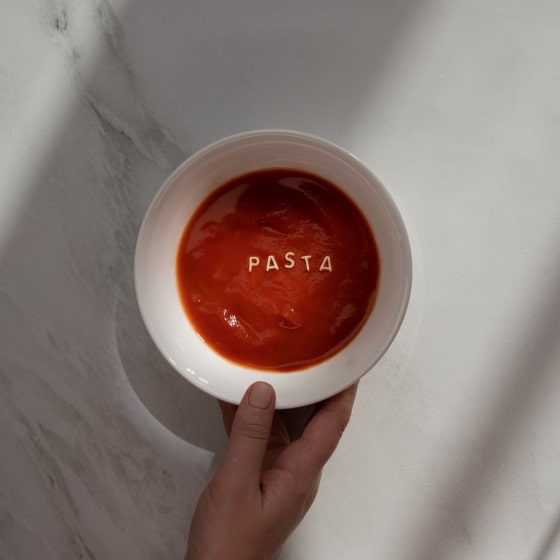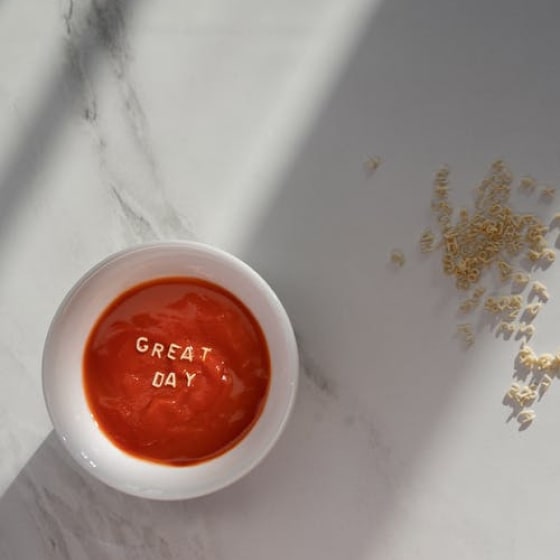 Details, features, and care
Set the perfect mood for every meal
Suitable for any home or restaurant serving
With the 54 oz. capacity, this fine porcelain bowl is perfect for soup, cereal, salad, and pasta. Featuring a classic round design, it is highly stackable to save cupboard space and will easily fit in with your other dinnerware.
Absolutely 100% dishwasher safe
Resilient to hot water and detergent action, this porcelain bowl is designed and tested to withstand normal dishwasher use for your ultimate convenience. It is sure to stay looking fantastic for much longer than you may expect.
Quick and safe microwaving
These porcelain bowls are fully microwave safe, which means when you are heating/reheating food, they stay cool to the touch, won't become damaged or dangerous, and protect your hands against burns.
Details & care
Made of fine porcelain, this bowl has a capacity of 54 oz. (1,600 ml) and measures 8" (20 cm) in diameter. It's round, with a rolled rim, microwave/dishwasher safe, ovenproof (up to 572°F/300°C), and fully vitrified.
A great gift
The bowl is not only the perfect choice for the best kitchen decoration for family and friends, but also a thoughtful gift for gourmets, newlyweds, housewarming parties, and birthdays.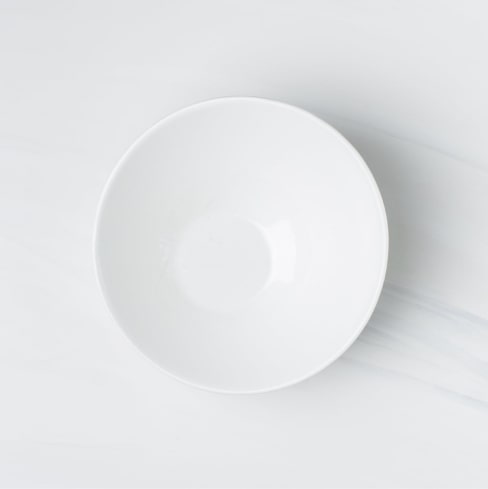 About WILMAX USA
Wilmax is an established manufacturer of tabletop small wares including Fine and durable Porcelain, Glassware, Thermo, Bamboo serve ware and High Polish Stainless Steel Flatware. With over 12 years of experience in Europe, we have finally made the move into North America. With Headquarters and a warehouse conveniently located outside of Philadelphia. Wilmax Manufactures 100% of its product using our own or shared facilities in Asia in order to control quality and design 12 years producing and distributing tabletop goods in Europe, Asia, and Latin America 1,800 + Active and unique SKUs (growing by over 300 per quarter) Currently, producing all products in Asia under our total control (we do not outsource) Multi-Million US warehouse located outside of Philadelphia We are very familiar with the hospitality market and our international clients have nothing but great things to say about our product.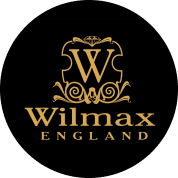 Designed In
Bensalem, Pennsylvania
Arrived in perfect condition. Makes my food look good.

These are a great deal! Size is awesome for favorite homemade soup or a good size salad! Probably my favorite bowl!

This bowl is fantastic! Perfect for soup or salad or pasta. Great shape, clean design and very white (not cream). Great price, too! Love it!!

This is a very nicely crafted bowl that has a great look and feel. It has the potential of being a multi-purposed bowl, which is also very nice. My only hesitation with this particular bowl is the weight... it's a bit on the heavy side... minor situation.

Great bowls, a little larger than I thought they would be, but they are great for soups and stews and pasta and salads…

Nice plates, easy to clean. However, they get hot in the microwave, so be careful. I make pasta sauce and have to reheat it before serving. The plates do get hot.

I bought these bowls for my husband to cook his oatmeal with fruit in the microwave without it spilling over. They work perfectly for that. They are not lightweight, but that is what I wanted, a bowl to keep the oatmeal warm while eating it.

These bowls were the perfect size! They are sturdy and do not chip easy, I know because I have accidentally hit them on the counter and against other bowls. I love how they fit perfectly in my dishwasher. My husband likes a BIG bowl for his cereal and these are the right size.

Perfect for soup and that is why I bought them. I am happy with the purchase. But I thought it would be larger, like smth as a serving bowl.

We love these bowls. I bought them last year then when seeing them on sale, I purchased two more bowls: one to keep in the kitchen and another to have on hand as replacements. We are rough with our hand washing and have had a few bowls break on us from dropping in the sink but I still highly recommend this bowl. The size is perfect for soup and pasta.

I ordered several of these bowls to use for meal-sized salads...size is perfect and the bowls are well made and attractive. The set of four bowls arrived within two days, well packed and in perfect condition. Happy with my purchase and highly recommend them.

The plates came in excellent condition (wrapped in styrofoam, double-boxed). I like how these plates can hold a substantial serving and are not designed steeply deep like most bowls. I only wish they had a variety of colors instead of the conventional white pearl.

I like these bowls. They are not fancy, nor are they as bright white as they look in the pictures, but they are nicer and whiter than I was expecting (based on some of the reviews I read). I'm glad I listened to the comments about the color, but wasn't deterred by complaints about the quality because a slight off white is exactly what I needed. But everything was good. Recommend it!

These really are nice bowls. It is VERY hard to find a large, neutral color bowl that is not an Oriental noodle bowl shape. These are a really graceful shape with a slight flare up towards the rim of the bowl. They are nice and deep. That's also hard to find. Most soup bowls are VERY shallow with a WIDE rim (which I feel is unnecessary and only take up valuable dish cabinet storage space). I highly recommend these bowls!!!

These bowls are awesome! We eat a lot of salads in our house, and these are perfect for a meal sized salad, with room to stir everything around. Also great for pasta dishes, stir frys, serving bowls, you name it. I also love that they are microwave, oven, and dishwasher safe. I've seen a couple complaints about the quality, but I had no issues at all, they were packaged well, and are just right for a great price. Highly recommend them.

Believe it or not, I have spent quite a few hours online looking for bowls that are the perfect size. I think they're perfect for a large salad for 1 because I can put all of the ingredients in the bowl and still mix everything together without everything falling over the sides. I also eat a lot of soup -- often in the family room while watching TV on the couch :) The last thing I want is to spill hot soup on myself or the couch so this bowl works great. The same comments can apply to cereal. I'm very happy with my purchase!