Description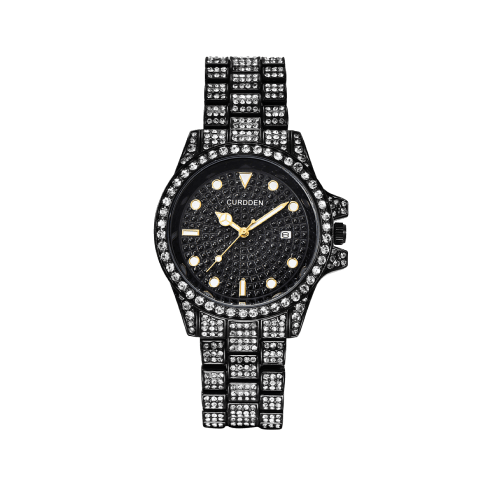 A luxurious accessory
Create an elegant look
The stunning Black Circle Watch conveys the very essence of dignity and functional elegance. Designed for both men and women wanting to create a gorgeous classic look, the Black Circle Watch is a refined and unique piece of jewelry, perfect for any occasion.
An elegant accessory
Your head-turning style starts on your wrist
Watch details
The watch has a coal black color. Its face and 9.4 in. long band are enchased with rhinestones, creating a beautiful gleam as they catch the light.
Easy to take care of
You'll be glad to know that stainless steel jewelry doesn't get corroded or rusted. Keep the watch in a cool, dry place. If stained, dry with a soft cloth.
Little details for irresistible glam
Inspired by classic jewelry, this stunning watch can add respectability to your daily looks. Wear it with both classic and casual outfits.
Long lasting & durable
The Black Circle Watch is a high quality watch crafted from stainless steel, the metal that can withstand many impacts.
A timeless gift
You can't go wrong when you choose a stylish watch as a gift! It is a classic for many occasions. Make your loved one feel cherished and adored with this splendid Black Circle Watch! Created with special attention to the details, it will never go out of style!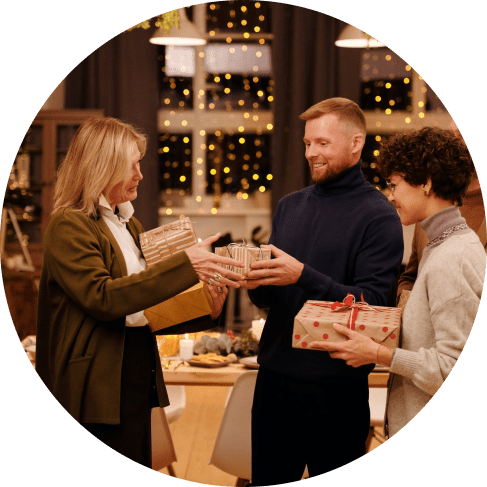 Everything is fine, as in the description. The watch has a beautiful black color, so it is bright, but not too much. The rhinestones look nice, sparcling, and I like that the dial is all black, it's easy to read when it's sunny. I had a watch with stones at the dial and it sparked so it was hard to look at it. It is also not too heavy, very comfortable to wear, I don't get tired of it.

I wear it every day. No complaints. Great quality. The mechanism is excellent-the time is accurate (do not hurry and do not lag behind).

Beautiful watch, designed well. It looks very good because of this deep black color, and the dial is easy to read

Bought it for my wife, but changed my mind and now I wear it :) looks good, very stylish

The clock looks solid, heavy. On the hand it looks chic. Very bright, like it.

Product has excellent quality, unique. Heavy and sturdy as described.

For the price it is an excellent watch, it is beautiful and looks elegant.

The watch is chic, looks better than in the picture, I'm very happy

Beautiful watch. Exactly as the description says. Recommend.

The watch is cool. It looks expensive. Quite heavy.

The watch is chic, it looks very expensive!

Very good, high quality and very beautiful

It's good, but i wish they'd be waterproof

I like the quality and the color, very good

Not a bad watch, my husband liked

Great quality, worth buying!