Description
Unusual charming geometric earrings
Add some new bling to your fashion look
Earrings are perhaps the most popular jewelry accessory in the world and it's not surprising. Not only women, but some men like to complete their style with an elegant earring. Set yourself apart from the crowd with these vintage green stone earrings.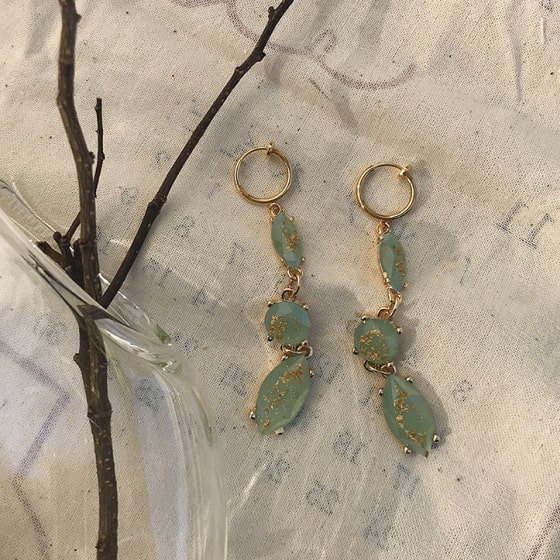 Earring specifications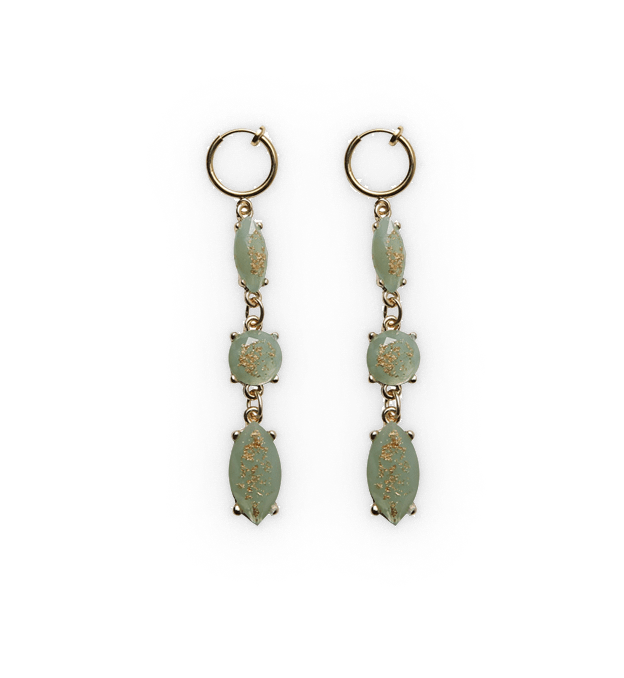 Care tips for jewelry
Keep the jewelry away from chemicals, high temperature, bath, water, sweating, cosmetics, moisture crash to avoid any damage, please treat it carefully. Store your earrings separately in a sealed box or sealed bag to avoid oxidation.
Earring details
Jewelry materials: resin and lucite. Weight: 0.3 oz/pair. Size: 0.6*2.7 in. Color: green.
Love at first sight
A lovely pair of earrings that will seamlessly glamorize your style. A subtle yet very noticeable detail that will allow you to make a fashion statement and steal the limelight from everyone around you. The best part is that they are great for practically any occasion, whether it's an anniversary, engagement, wedding or even a party.
Trendy, modern, lightweight but durable. Have had several comments on them!

These earrings are very attractive and I don't even feel them. Very good buy!

Very cute, perfect size, not too big or too small! Got compliments the first time I wore them!

The earrings are really gorgeous, not too big or small, the workmanship is terrific, I'm very much impressed, LOTS of compliments, THANK YOU!!!!

I really love these. They're pretty lightweight so they feel cheap but they last very well. Except I lost one bc the backings aren't great but I'm so in love with these that I'm likely to repurchase.

These earrings are fantastic, so pretty at such a low cost. I'm not easy to please when it comes to earrings either and I don't usually buy cheap jewelry but I'm super happy I bought these.

These are absolutely gorgeous! I bought them to wear at my wedding and I couldn't be more excited. The lines are clean and subtle, but it still makes a really great statement! The stones for a wedding or special event they're perfect. They are not heavy when you wear them. Love it.

These earrings look beautiful but too long for me.