Description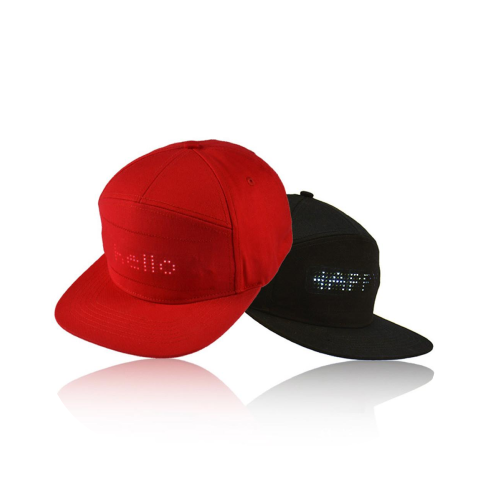 Have something to tell the world?
Our LED Message Cap turns heads thanks to its ability to personalize a message on the LED display. Whether you want to make a statement while walking down the street or be the life of the party, attract attention with this great conversation starter. This must-have accessory is great for all special occasions and holidays including concerts, sporting events, house parties, raves, clubbing nights, Halloween, Christmas, and any time where there's cause for celebration.
Bring your cap to life with Bluetooth
Activate your cap's LED display with the Magic Display app. Just pair with Bluetooth functionality to bring your imagination to life. From music to animations, there's so much you can do this LED Message Cap.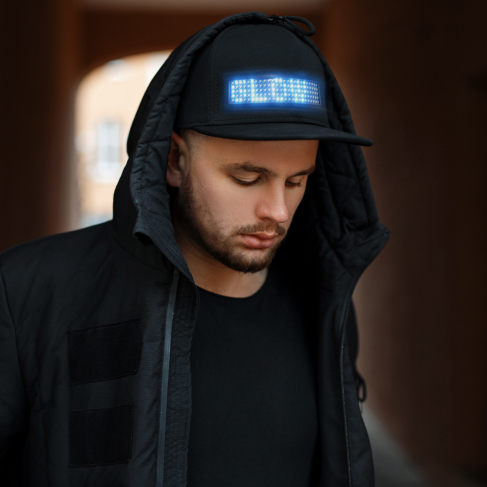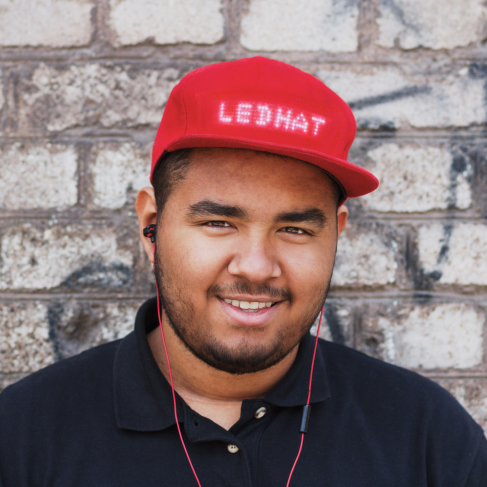 Make a statement
Whether you want to promote something for your company through bright LED messages or just add some personality to your daily outfits, our LED Message Cap is the way to go. Casual yet cool, the caps fit for males or females, and work for any kind of outfit or work uniform for a LED touch that captures the eye.
One cap. So many ways to customize.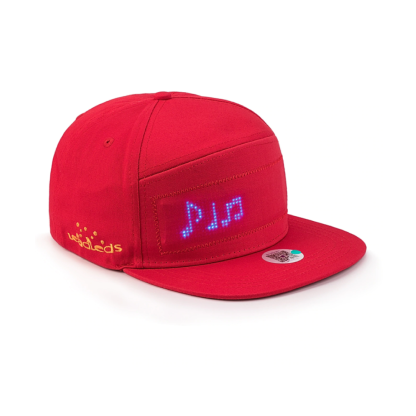 See it in the details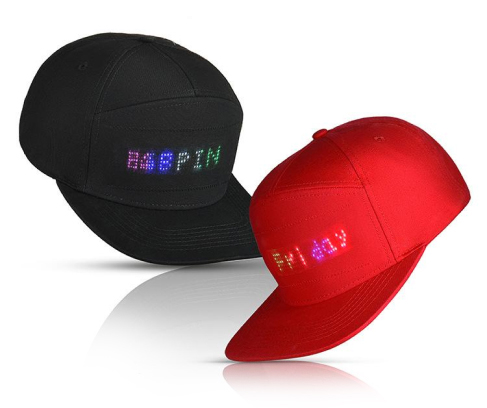 Eye-catching display
Screen size at 4.8 x 0.9 inches with LED message resolution at 48 x 12 pixels. Our cap powers by USB cord and is powered by a lithium battery.
Two bold colors
Make a statement in red or black.
I use this hat at work.... I sell jello shots and I get all kinda of compliments like OMG WHERE DID U GET UR HAT... SO COOL WOULD RECOMEND IT TO OTHERS 100%

bought 2 weeks ago, was ready to wait, but the order is already here, huge thanks to the seller!

Happy to find it that cheap. Saw the same cap like twice more expensive in Instagram, luckily didn't buy there :-) thanks to the seller!

I absolutely love this hat! It's awesome and I feel alive when I'm wearing it! I wish there was an option to buy the hat with a few patches! Definitely will be buying another just because I can and they're available!

Super, very nice item... add it to my dance routines, looking cool

The pre-programed animations are very slow, can't speed up, but some are cool. The Custom option is good. Though when the typed message slides across the LED screen at max speed it still looks like medium speed.

Worked as advertised. Awesome addition to my sons DJ attire.

Got the cap to complete my party outfit and it worked so well! Totally recommend for parties.

This hat works exactly as described. There are different setting you can set the hat to. It's a fun hat and came with great quality.

Got the cap for my son for his birthday, he loved it!

The hat really work as advertised. If you can't find the corresponding function, you can contact the seller directly, and the seller will reply to you soon. Funny hat and good after-sales service

You Can Save Customized Drawings. Thats cool. Connection via Bluetooth is super simple, there is an app specially designed for that cap.

I'm going to have FUN with this one.

Really cool cap. thanks a bunch!

Very nice looking cap very easy to program and all your selected programs message stay saved until you delete them . I had a Lot of compliments at the graduation party

ordered as a present at first, but liked so much that left it for my own use :-D

Disappointed with display separating completed words

App a little odd, but everything works well! I love the hat fit, and ability to charge and to program messages. long as they keep the app working on my iPhone OS, this is a gem of a purchase!

This hat can edit up to 80 characters, the LED display is large, and the brightness can be adjusted, even in the daytime, it has a good visual effect. I plan to use this hat for promotional advertising, this is a very creative idea

Good quality fun party hat with fast delivery. Works great love the open customization app used for custom logo editing.

was delivered in 2 weeks. The quality is good. Recommend.

Very good, i think that probably later i will buy from this store again.

The issue for me is the app. App also uses alot of permissions sooooo it might seem a tad spy like. I never allow anything to the new apps, so not sure if I will play with the cap.

I kinda liked that hat, it looks good and so on. But the app that is needed to run the reader board needs some effort. It's workable but can be frustrating and confusing.

This hat is a lot of fun. It is so unique. The kids really liked it. It is just something you don't see often. My son would wear it for a while. It looked good. It fit okay.

This is the sickest hat ever. I get compliments every time I wear it. The quality and fit of the actual hat far surpassed my expectations. So good I might buy them alllll!!!!

Easy to charge and actually surpsisingly comfortable to wear, especially considering there is a battery pack and led panel on your head.

Cool thing, especially for a cyberpunk themed parties. Everything works. Recommend!

Not sure how long battery lasts, I charged over 3 hours and it still said not full... but it works good. I would buy again and recommend to others, it's fun thing, just the battery notifications issue kinda bothers me. Thanks!

My message was simply 6 ft please and that worked even at the airport. Also looks super fun, and someone asked permission to make photos of me. Nice cap and customizable messages are a blast!

Loved this! This was everything that I expected and more. It's a sharp cap! Would be super fun for DJ, even though I only learn. Tots will add it as my signature item. Thank you.