Description
A business essential
Make a lasting first impression with this one-of-a-kind business card holder. Cut from steel, it is both durable and stylish!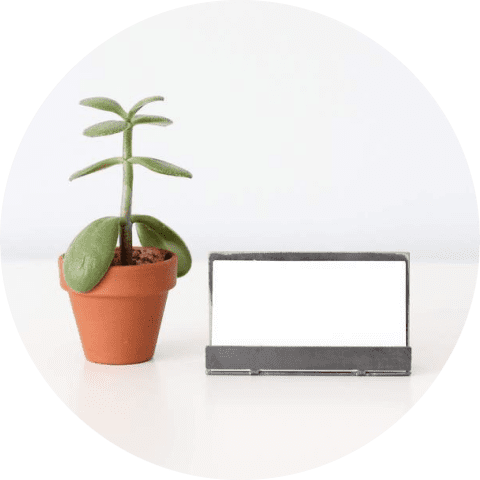 Business card holder details and specifications
A modern-day essential for any business
Made in the USA
The business card holder is plasma-cut out of 16 gauge steel in Tennessee, United States of America, for a durable yet lightweight piece.
Business card holder size
The item measures 3.75 inches long, 2.25 inches tall and 0.75 inches deep, perfect for holding business cards.
Remarkably durable and lightweight
This business card holder is made to last. Evolve your business and have your cards in one convenient place.
A covenant modern essential
Store all your business cards in one convenient place. A great, nice little essential that will fit in perfectly anywhere.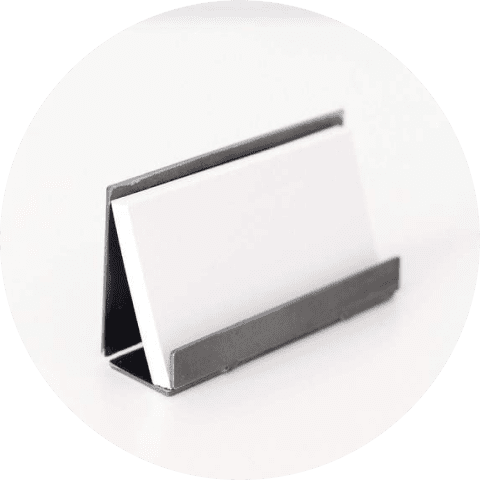 A sturdy and modern business item
Do you have beautiful business cards that you need to store in one place? Well, now you can have it with this business card holder. It's stylish and can serve you for a long time.
I got this to hold my business cards for a trade show I was going to. I used it all day and it worked great. This one was a great price compared to some of the other options out there. I didn't need anything fancy so I went with this cheaper option and I couldn't be happier with it. Love it.

Great quality and color, but the size is not enough for my amount of cards.

Very attractive business card holder. I purchased this for my son who recently started a new position. He is very happy with it. It seems to be quite sturdy although not heavy or bulky. Very comfortable to use in the office. So far, my son is very pleased.

So far so good. For the price, well worth the investment. The product does come all shiny and clean. It does leave fingerprints due to the product being polished metal, but It is easily wiped clean of fingerprints. It fits your ordinary business cards well and is easy to use. I'm in love with this purchase!

I needed a nice sturdy business card holder to keep my cards from getting ink transfer, curled corners, and just general wear while in my purse. I was looking for a business card case. And, of course, being the woman with the endless abyss of a purse it is the perfect size to keep me from cluttering my purse with more than a handful of just-in-case business cards.

I had a wood card holder in my purse for years and it finally gave way and broke. I am so used to just reaching in and handing out my card for business that I was a bit lost, so until I was able to go and find another I used a zip bag. That looked professional. I finally went online and searched for a professional business card holder and this one one of the first to come up. It fits my needs and holds enough cards which is perfect. I have to say it was a great purchase.