Description
A decorative jewelry gift box
Want to bring out even more emotions with your jewelry gift? This glamorous gift box will be the perfect tease for the big surprise and will bring all the colorful emotions out of the giftee.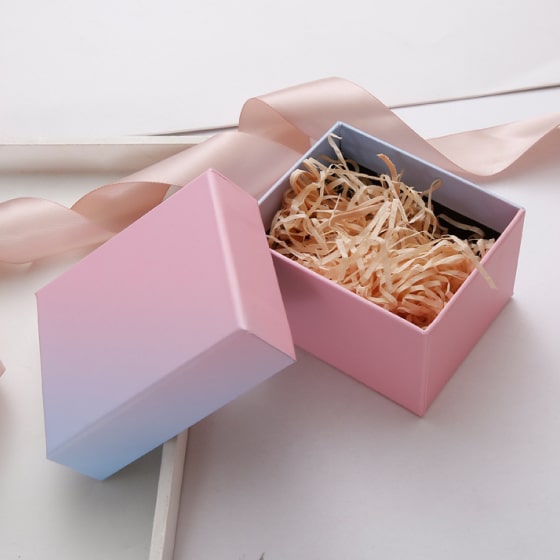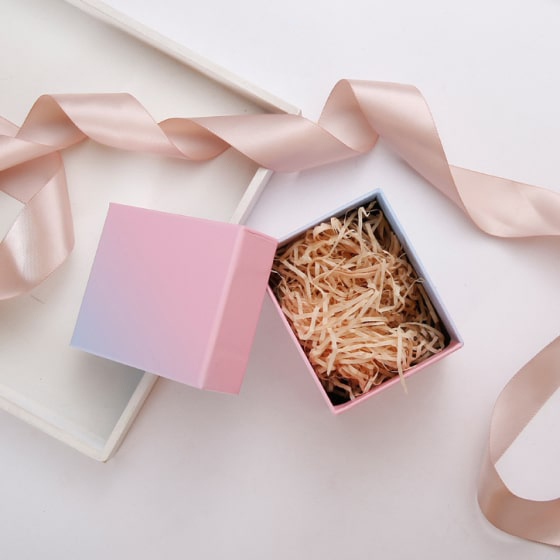 Gift box specifications
Make the surprise even more colorful!
Gift box materials
The gift box is made out of quality materials such as velvet.
Gift box details
The size of the gift box: 3.3*2.8*2.1 in. The weight: 1.5 oz.
A great gift
Whether you want to surprise yourself, your friends, or even your significant other, it will be a perfect gift box for your present.
Unique design
This gift box has a unique, colorful, yet gentle design that will definitely bring the best emotions out of the person who is receiving this gorgeous gift.
Your gift will be one to remember
If there is a special occasion coming up, you need to have your gift wrapped up and ready in an irresistible gift box. And this beautifully colored pink gift box will be the perfect solution that'll make your gift a memorable one.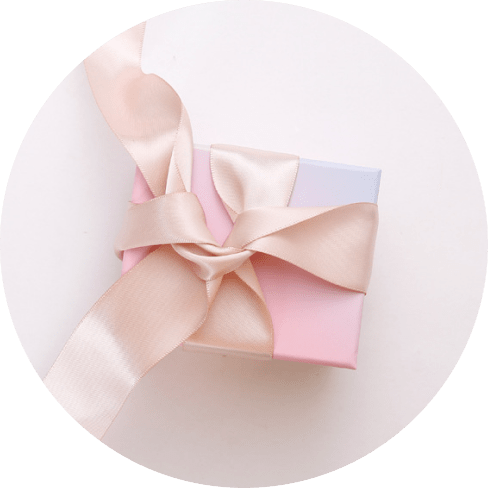 I received them today for my business and I'm INLOVE, they look EXACTLY like the ones displayed in the photo, it's a light pink and a little bit blue in color, I got 100 boxes. They arrived in perfect condition, nice and neat. They are my new box vendors for my company.

Nice strong boxes, I got the multi pack of sizes, 20 of each, color is a soft pink with a bit of blue. These are great for shipping the vintage jewelry I sell. I like buying 100 at a time, this deal is great!

These are simply beautiful boxes and will work with burgundy ribbon (our nonprofit orgs color) The filler is not skimpy. Impressed! Will stay with your line of boxes for our nonprofit orgs needs.

Came in a super organized box! The quality of both the boxes and stuffing are perfect for keeping jewelry items safe for delivery. I highly recommend these!

These cute pink boxes are just what I wanted. i didn't find a problem with any of them, thank you

Boxes are super cute, durable and perfect for what I needed them for. Product arrived quickly. Bought some more and will be buying more when I need it!

The promptness that I received the packaging was well and I think for the value for my money was good, sturdiness, and durability seems fine.

These are the cutest little boxes I can't wait to open my online store so I can use them

A lovely pink color, came sturdy and unharmed. good value for the boxes.

Love these boxes. They look great and are well made.

Love this product!! It's so worth it.. very sturdy and pretty

Beautiful boxes, great for jewelry packaging.

Well made. Shipped fast. Thank you 👍

They're a darker pink than I expected. If they were the same color I would have given 5 stars.