Description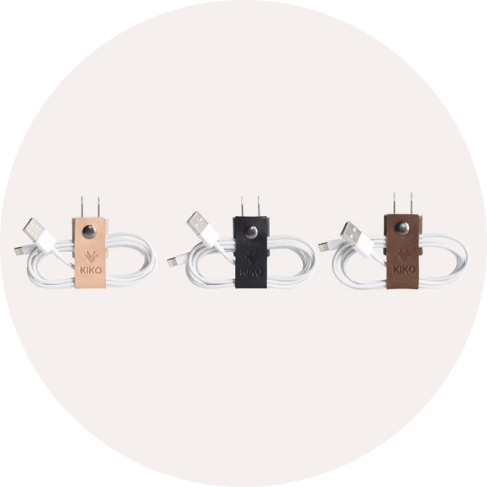 Your ideal sidekick
The Cord-ganizer hooks around your square iPhone outlet charge box, and the accompanying cord nestles easily into the attached loop for organized access to your charging cord when you need it most! *With on purchase you get 3 Cord-ganizers.
Unique and useful for everyone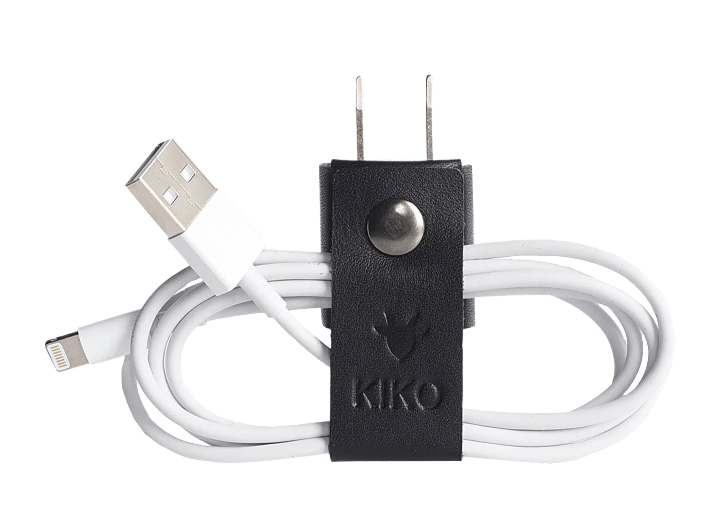 How do you carry around your cords?
Bet you just stuff them into your bag or pocket, but that's not the best way to take care of your cable devices. You can prolong their working life with this simple organizer.
Doesn't take any space
It's so small that you can safely put it in your pocket and forget all about it! However, it can definitely bail you out when you need it most. Now, you can safely take your charger with you.
Have your charger always by your side
Avoid the panic and embarrassing experience of asking around for a charging cord when your phone battery is about to expire. Instead, always bring your charger with you in a safe and convenient way. Moreover, it is designed so that your cord will never separate from the wall outlet. Keep them together like peanut butter and jelly.
I used these to organize my cords for travel.

High quality. I used this for my car. I wanna buy more holders and I wish to choose the color, not buy only black ones.

They're durable and very useful for managing cords.

Keeps my cords from getting tangled. Love the color!

Love these. Keeps cords neat and nice to look at.

Love that I am able to keep my cords from straggling all over the place. These keep everything tight and wrapped up.

These are simple, straightforward cable organizers. The important thing is that when I need the cable, it's very easy to unwrap and use. Love these!

This cord keeper works better than any other cord keeper I've purchased before. It's small and holds my cord out of the way nicely. I listen to my Ipod mini at work and this product keeps the cord from hanging and getting in the way.

I have reordered this product three times. They are that great. I have many different cords keepers, taco style which ties up, style where leather pieces slide into holes, magnetized chords, etc. These are the best as they hold more volume. The problem is that if you put it next to another one, it all sticks together. This one allows a lot of volume, stays closed, closes easily and is super cute.