Description
The Kulae ECOmat is four inches longer than a standard yoga mat and has been designed with all styles of yoga in mind. It is constructed using closed-cell technology, which means that germs, bacteria, and odor cannot penetrate the mat surface – you and your mat will stay safe, sterile, and odor-free! Measuring 72" x 24", these extra-long mats are perfect for yoga, pilates, honing your alignment, stretching, and more.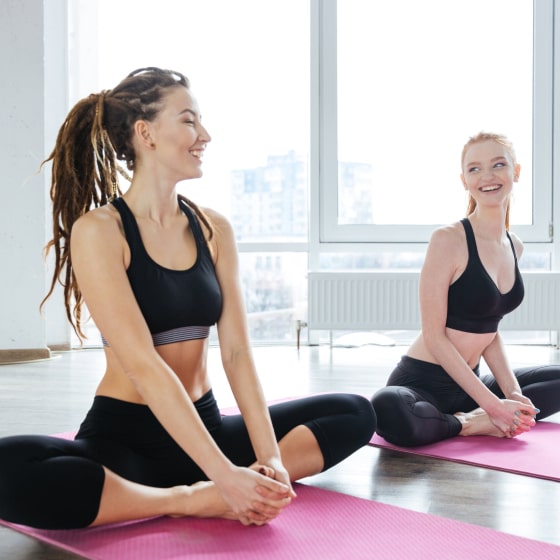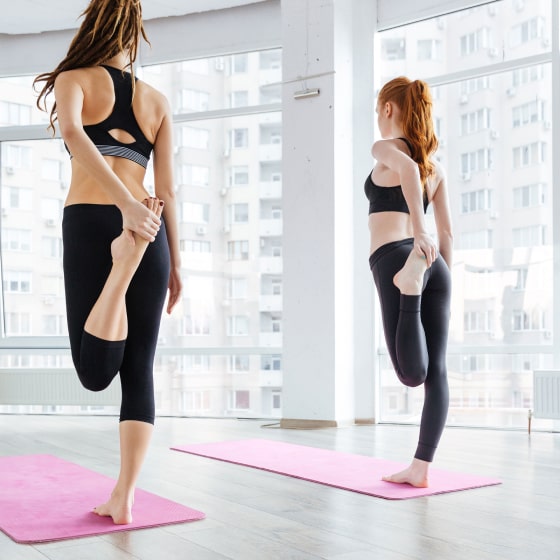 Best mat for all types of exercise
At 5 mm (0.20 in) thick and weighing less than 2.5 lbs (1.13 kg), it is spongy enough for a pleasant savasana while still being supportive enough for a high-intensity vinyasa flow! This mat is best for people with varied practices as well as those who may have minor aches and pains – the 5 mm tpECOmat keeps up with your most active yoga and cushions your most temperamental.
World-class comfort and support
Next level eco-responsibility
Anti-bacterial cover
Easy care: machine washable
Oeko-Tex Standard 100 certified
What's so special about this yoga mat?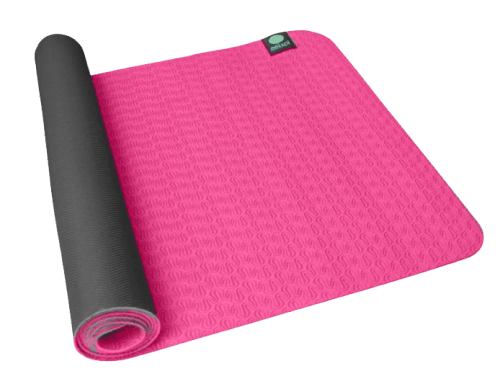 Suitable for all fitness levels
Ideal for both beginners and experienced yoga pros, our 5mm tpECOmat is perfect for people with varied practices and those with minor aches and pains.
Non-slip and reversible
This yoga mat by Kulae is designed using anti-skid, non-slip material and with a different color on each side, so it's like having two mats in one.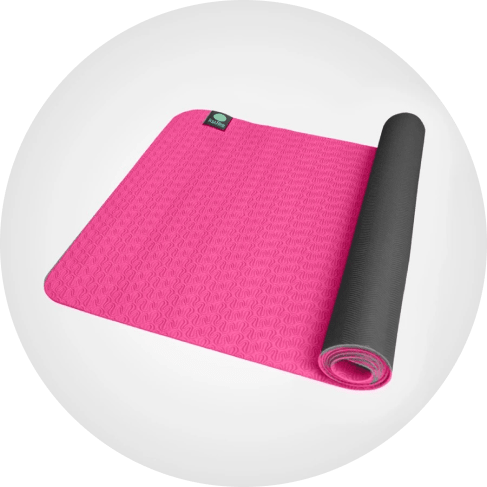 Lightweight and foldable
The 5mm Kulae tpECOmat is both well-cushioned and foldable, while also lightweight and portable at 2.5lbs.
Odorless, eco-friendly, non-toxic
Kulae Yoga Mats are 100% photodegradable, 100% recyclable, ultra-hygienic, allergen-free, PVC- and latex-free, and toxin-free.
About Kulae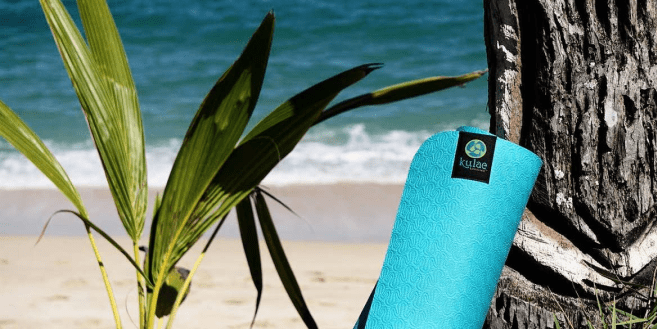 KULAE (Pronunciation: COOL-eye) What it means: the name Kulae was derived from the Sanskrit word kula, which means "community." Adding the letter "e" to the end of a word in Sanskrit pluralizes it, so we turned "community" into "communities!" We chose the name "Kulae" with our mission and mantra in mind: we want to help bring communities together through yoga and good karma, helping to maintain healthy people on a healthy planet. OUR VALUES We believe that karma is real and wish to build a more positive world where yoga can truly be for everyone without taxing our planet. Kulae subscribes to the tenets of kula (community), yoga (to unite), and karma (the net balance of a person's actions) and sees these elements as the path to a more peaceful, caring, healthy world. We warmly invite you to join Kulae in uniting our collective communities in good karma with the beautiful and constructive practice of yoga. SUSTAINABILITY This planet is the only one we've got. We're deeply committed to protecting our Mother Earth and keeping her in the best condition possible for future generations. COMMUNITY We are all bettered by the betterment of each individual. We are devoted to treating the people we encounter with kindness, respect, and open-mindedness. KARMA Practicing good karma is a form of mindfulness of our actions towards others. It is imperative to us to remain mindful, and create our good karma in ways that really count.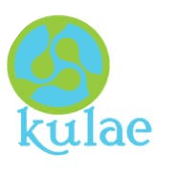 Designed In
Punta Gorda, Florida
This is a perfect yoga mat for at home and travel. The mat is light weight, but not too thin. I recommend this mat with a 5 star.

Great mat for my Bikram practice!

Awesome mat. I got my first from Kulae directly but now they are here at good prices (figuring you don't have to pay shipping). Eco-friendly, great colors. I highly recommend. Namaste!

Exactly what I wanted. Comfortable and easy to transport to class.

Happy that it is kind to the environment. The design is helpful to "stick" to the mat in workouts. Have ordered a second one since I liked the first so much. Would recommend.

This is my second mat from Kulae, I have had my first one for 10+ years and bought this one for my partner. Love the thickness of this one, easier on the knees.

Great mat! I just bought a new one, having had the previous for almost 8 years (for the first 6, it was used about twice per week and, since the pandemic started, it's been in daily use!!!)! I don't do hot yoga, so I don't know how well it performs under those conditions, but my husband (who has been the primary user if this mat lately) sweats a lot and loves this mat anyway! I like the thickness (pictures included) and the grip and the colors are beautiful too!

Travels really well, super light weight. I'm a busy person and like something easy to carry, fast to dry, compact for storage in my car/home. A singular mat can be used for daily hot yoga for two plus years, and it never retains an odor. Dries within minutes, with its waterproof wick away moisture surface: I am able to doubles or more (ie. 2-4 classes a day), and yet it is always fresh for each class. Always reliable and durable from a beginner to an extreme practitioner of yoga, this mat has never disappointed. Ideal for Bikram yoga/hot yoga, as yoga towels cling well and stay put to this mat, in addition to maintaining traction of hands/feet. The subtle grooved patterns in the surface prevent slipping. Color is a bit obnoxious, but it's always covered by a yoga towel when in use, so it is irrelevant... except handy when you leave it at the yoga studio, and in this case, the bright color makes it easy to find.