Description
Your travel essential oil blend
Don't you think it's time for your favorite flavors?
Are you eager to fill your journey with your favorite flavors? Say no more! Be ready for your next road trip with our Travel Essential Oil Blend.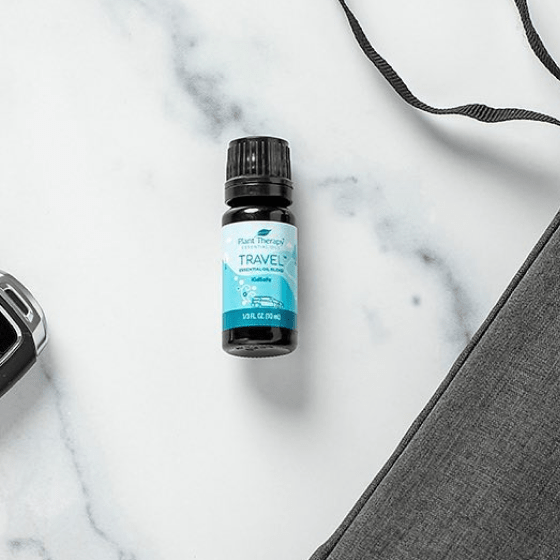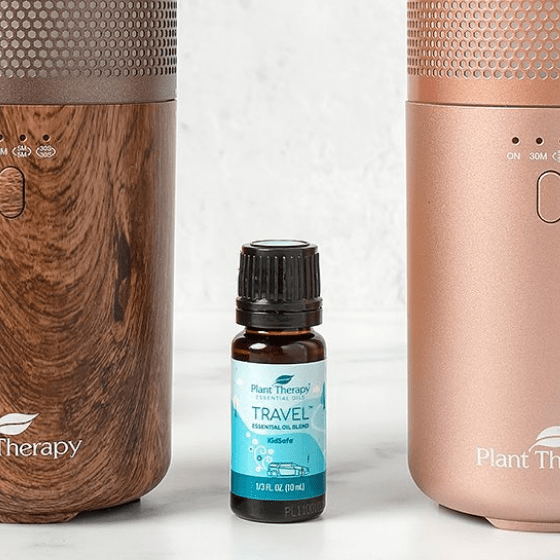 Fresh picked travel essential oil blend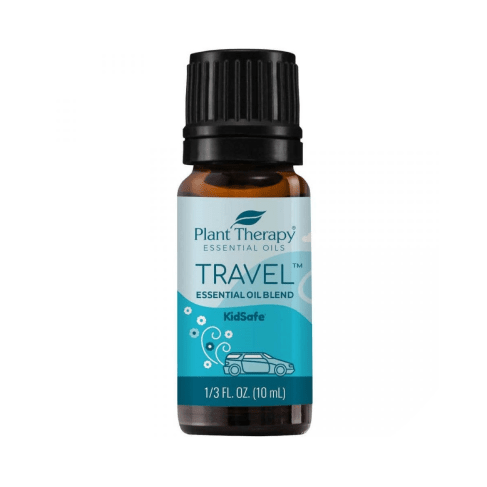 Designed for travelling
This unique blend was specifically crafted with traveling in mind. The uplifting orange and lemon essences offer their bright aromas while black pepper and balsam fir bring energizing benefits to the mix.
Suits medical purposes as well
This travel essential oil blend is created not only to please your receptors. Steam distilled ginger and spearmint help to soothe the occasional stomach upset due to motion sickness.
Eco-friendly essential oil blend
This eco-friendly and fresh picked essential oil blend is made specifically for travelling and with a special care to its user. So it's based on the premium-quality materials only and manufactured in the United States of America. There's no reason to worry if it's safe enough – IT IS! Rest assured: whether you're on a plane, train, or automobile, this blend can help promote focus and make road trips a breeze.
I love the scent, especially the notes of ginger. Great for the car and house.

What a gorgeous blend!!! Wow--everything about this beautifully balanced blend is perfect. Buying more!

Delicious smelling blend! Really does all the things! Certainly brings focus and also calming. So you can stay alert and chill on the road. Smells fantastic too!

The scent reminds me of a relaxing spring day. Walking in the park. With all the new things growing

This scent is relaxing and it was better than I had expected. I definitely will keep this as a part of my travel pack.

This is a nice blend, however it is very soft in my opinion. I don't get much smell from it so I feel like I have to use more drops than what was recommended in order to get the desired results.

We went in our vacation and had to drive 14 hours with 2 kids (9 and 3 years old) and it really helped. It smells so nice.

I used this for a long road trip and loved that it helped me be more alert. We also used it on a mountain drive and it helped my 4 year old nephew's motion sickness. Also, everyone loves the smell.

This oil blend smells so wonderful. I have it going in my car diffuser all the time. Long trips or short trips! Very calming, especially with a baby.

I purchased this oil for my daughter. I was hoping it would help with her severe motion sickness on a family trip. I made it into a spray that we sprayed on the fabric of our vehicle. I'm not sure how much it helped. We plan to try it again next time we travel.

This Travel blend has a very bright, clean scent. It's not strong and therefore good for small spaces like cars. I used it on a recent long trip. It was pleasant and invigorating. I'll purchase it again.

We diffused this in our car with the new portable diffuser while on a long car trip, and it helped to calm restlessness and even a little anxiety. It has a nice scent that was not overpowering in the car. It is perfect for home too!

Absolutely love this new travel blend! Used it recently on a trip in my new travel diffuser and it was so calming and uplifting. This is a blend I will definitely keep on hand for diffusing while traveling and just out running errands.

I bought this oil for our upcoming air travel, but of course I had to check it out as soon as it arrived. I love the Travel oil's scent, and the therapeutic properties are an amazing bonus! I will definitely be keeping it on hand!

Love the blend for its protective properties, it's perfect not only for travel but anytime I'm in a crowded space. The scent is pleasant, and I enjoy the different notes. The scent changes over time from the first drop, as the different notes come out. I think it smells better the longer it diffuses.