Description
Feel like you and your pup are on a tropical island
This bright collection is giving us major tropical vibes! Whether you're taking beach strolls or just wishing you were, this leash is perfect for those fashionable pups.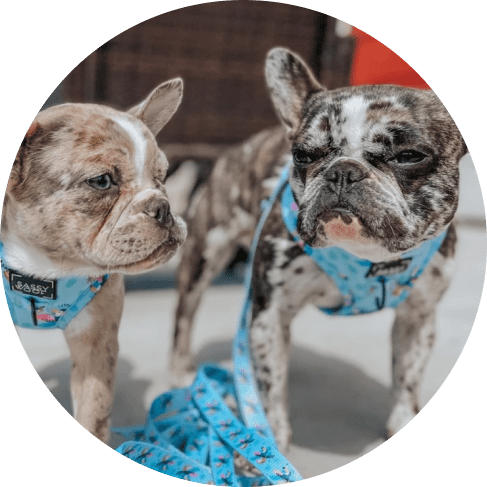 Soft, comfortable, safe, secure
With an eye for fashion and originality
Beautiful vibrant colors
With the coolest prints we've ever seen on a dog leash, your pup will be going on all your adventures in style.
Reliable dog accessory
Made from super-soft, ultra-durable webbing, the Tropicana collar performs amazingly in any situation.
Feels good in your hand
This leash is 60" in length and 0.8" in width & padded with a neoprene handle for the owners' extra comfort.
Keep your essentials at hand
The Tropicana dog fabric leash also features a sturdy D-ring at the base of the handle to hold waste bags, keys, etc.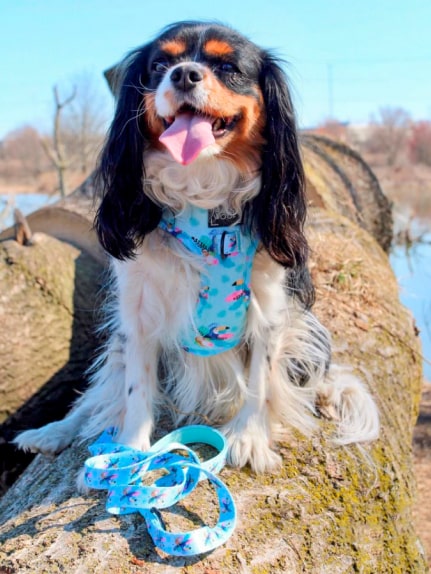 The ideal length for your walks
The optimal length for a dog leash is 60", as it allows the handler to carry dogs of small size or puppies without having to bend over and guarantees a good range of dogs' motion.
For a proper distance
With a freedom of 60" leash, the dog can freely smell what it likes, communicate with a fellow, explore, and keep an acceptable safe distance (you can reduce the distance if necessary).
Your pooch will feel so comfy and classy!
Just push down the clasp easily, attach it to your pet's collar or harness, and you're ready for that amazing walk with your companion. Keep your furry friend comfortable and controlled with style!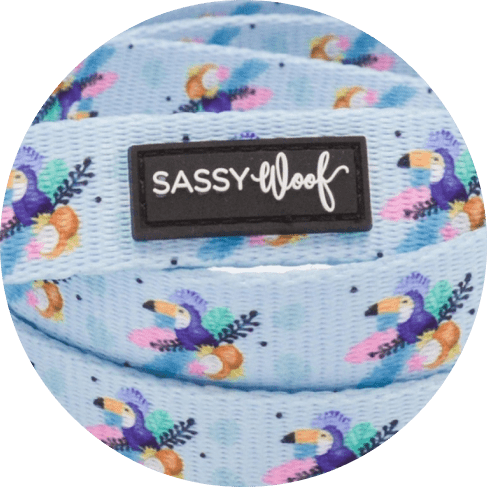 About SASSY WOOF
Modern. Classy. Affordable. Inspired by our two sassy & spunky dachshunds Maya The Dox and Winston The Dox, we created Sassy Woof to deliver a dog apparel experience that makes your fur-baby feel comfortable and fit for daily use. Our designs are the direct result of endless hours of careful thinking and meticulous attention to detail and crafting. We focus in developing new accessories and products every season to keep your pup's wardrobe as fresh as yours without breaking the bank. Our customers are like our family and we love interacting with each and all of you! Sassy Woof is a small business proudly based out of the suburbs of Washington D.C. A portion of our proceeds are donated to animal charities because no pet should suffer in this world.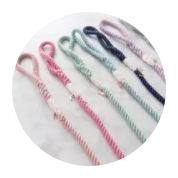 Designed In
Sterling, Virginia
This is super pretty but super thin so it's not as thick as it looks in the picture. Thankfully our dog is really good about walking with us but if we use this on our other dog that pulls it would probably break

I LOVE this leash. It is so cute and it goes great with the bandana my mom made for my dog's collar. We get tons of compliments on this leash when I use it for the dog park. It's also very strong.

Very cute design. My puppy chewed on the leash for a short time and was able to tear into the leash a little bit. The design makes it so that leash is not smooth so can be a little rough on your hands if you are leash training and holding the outside of the leash.

have used the retractable leash for ten years, but this is best for training. Love the pattern.

This is such a pretty leash, very vibrant colors.

I LOVE THIS ADORABLE LEASH!! It's really cute and nice and sturdy! A true statement piece in my GSP's walking wardrobe!

Got this as a gift for a family memeber. She uses it on her poodle. Absolutely loves it, the design is so cute. Her poodle is pretty laid back, doesn't pull when walking.

Love this leash! My pup with piranha teeth is learning leash training. I've caught my little guy having a good go at chewing through the leash. Some frayed threads, but definitely still held together. I don't want to risk testing if this leash is puppy-teeth proof, but I'm happy he wasnt able to chew through it in a matter of minutes like other low quality leashes. Great quality, cute and unique print.